A week ago was Earth day, and just like the trend elsewhere, Israel joined with an hour long blackout. In principle, I am very much in favor of environmental awareness, and if it brings some, so be it. But if you ask me, overall, this event is a rather pointless gimmick. Why?
Well, for one, the amount of electricity saved is ridiculously meaningless. The Israeli populous saved a "whopping" 65,000 KWhr (e.g.,
here
, in hebrew). In fact, if you compare it to the
annual electricity usage
of the Al Gore household, of 210,000 KWhr, you realize that Israelis saved a third of what Al Gore wastes in a year. Makes you think.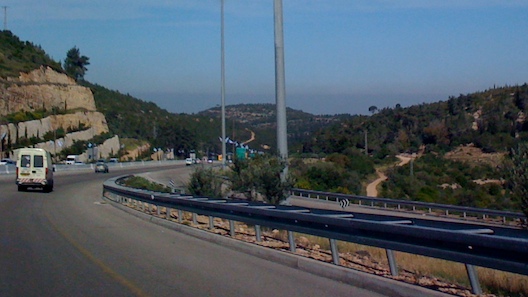 But more seriously, the event is targeted to the so called problem of global warming. It sidetracks the attention from real environmental problems, such as air or water pollution (and CO
2
is not a pollutant!). Did you know that the average lifespan of Europeans is
shortened by of order half a year
because of air pollution? (Also related, I found these
interesting results
in the New England Journal of Medicine, about life expectancy vs. pollution). This is a real problem killing people right now, not hypothetically in a hundred years. Another problem killing people right now is Malaria. Somewhere between a million to 3 million Africans die each year from Malaria but very few seem to care. In the 15 second it took you to read down to this paragraph, about 1 person died, and another will die by the time you reach the bottom down to the Al Gore testimony.
The problem with the current environmental trend is that it is a fashion, it is a cool thing to talk about. This is why celebs talk about it while burning much more fuel than the average joe (just as Al Gore is doing) by living in large mansions and flying first class or private jets. This is called hypocrisy. And as is the tendency with trends, this tend will pass as well. This one will pass within a few years when people realize that the IPCC predictions don't materialize. And then what will happen with the millions in Africa?
I believe that the real environmental issues should be addressed, and they should be addressed for the right reasons. Some people tell me that even if I am correct about global warming being a farce (and I know I am, e.g., read articles
here
), I am essentially hurting the environment because environmental protection is getting a lot of attention and resources which it would otherwise not be getting. Perhaps. However, I think that in the long run, it will be a boomerang against the environmental movement if it puts all its stakes into the global warming issue. Once debunked, no one will listen to environmentalists anymore, not even the real ones. As for the short term, I might be wrong, but I think that even with all the increased funding, there is no significant increase of funding going into the real issues, except perhaps for a few exceptions (in particular, those which are too related to fossil fuel burning). Some time ago I talked with a British professor of ecology and he claimed that all the real issues are being neglected. (Through to be fair, I was also told by an Israeli environmental activist that funding to non-climate related problems has increased as well because of the global warming issue).
As for Al Gore, he turns out to be an bigger fraud than just being an energy hog, and it makes me sorry for voting for him. In the following testimony he confirms being a partner in a firm which invested a billion(!!) dollars in 40 alternative energy companies. That is, he stands to gain a lot of per$onal benefit from pushing his legislation. This is not unlike oil republicans who push towards government decisions in their favor. It is not illegal but it stinks. The main difference is that some people expected otherwise from Gore (at least I did).
Anyway, if you're a policy maker reading this post then my point is this. There are many real environmental issues, deal with them first, not with global warming. You will still be able to call yourself green (which brings in votes these day), but you would also be doing some real good.
For everyone else, don't buy the green slogans you hear from celebs or companies before you check them in detail. Most likely they're doing so just to be trendy, not because they really care.
Incidentally, switching to alternative energy sources is good for many
real
reasons, which is why it is good to invest in them. Though as I will write one of these days, subsidizing them while not being economically viable is a stupid thing to do (unless they solve local environmental problems, such as urban pollution). Instead, investing directly in basic R&D is the thing to do until these alternative sources do become economically viable, at which point everyone will switch just because it will be worthwhile for them to do so!